Fritz Hansen Ro 2 Seater Sofa - Christianshavn Fabric
Fritz Hansen Ro 2 Seater Sofa - Christianshavn Fabric
Product Description
Fritz Hansen Ro 2 Seater Sofa - Christianshavn Fabric
Designed by Jaime Hayon in 2017 for Fritz Hansen and featured as part of the 'Ro' product family, the Ro 2 Seater Sofa features the exact same stunning aesthetic as the high back lounge chair but now accommodates two users.
The Ro Sofa comes fully upholstered in a selection of unique Designer Selection colours in the fabric Fiord: One colour for the shell and one for the cushions. The Ro Sofa is also available in a wide range of standard fabrics. The base consists of 4 legs in brushed aluminium and is also available with a wooden base in solid oak with a clear lacquer finish.
This listing is for the Ro 2 Seater Sofa by Fritz Hansen upholstered in 'Christianshavn' fabric.
Product Information
Dimensions: W1500 x D930 x H1155mm
Seat height: 430mm
Arm height: 625mm
Shell made from hard polyurethane foam with fibreglass reinforcement
Seat cushion made from moulded polyurethane foam
Backrest cushion made from 2 slices of soft foam
Neck cushion made from super-soft foam & pressure moulded veneer
Four leg base made from brushed aluminium or four leg base made from solid wood
Designed by Jaime Hayon, 2017
Click here for a full list of fabrics available
This is a made to order product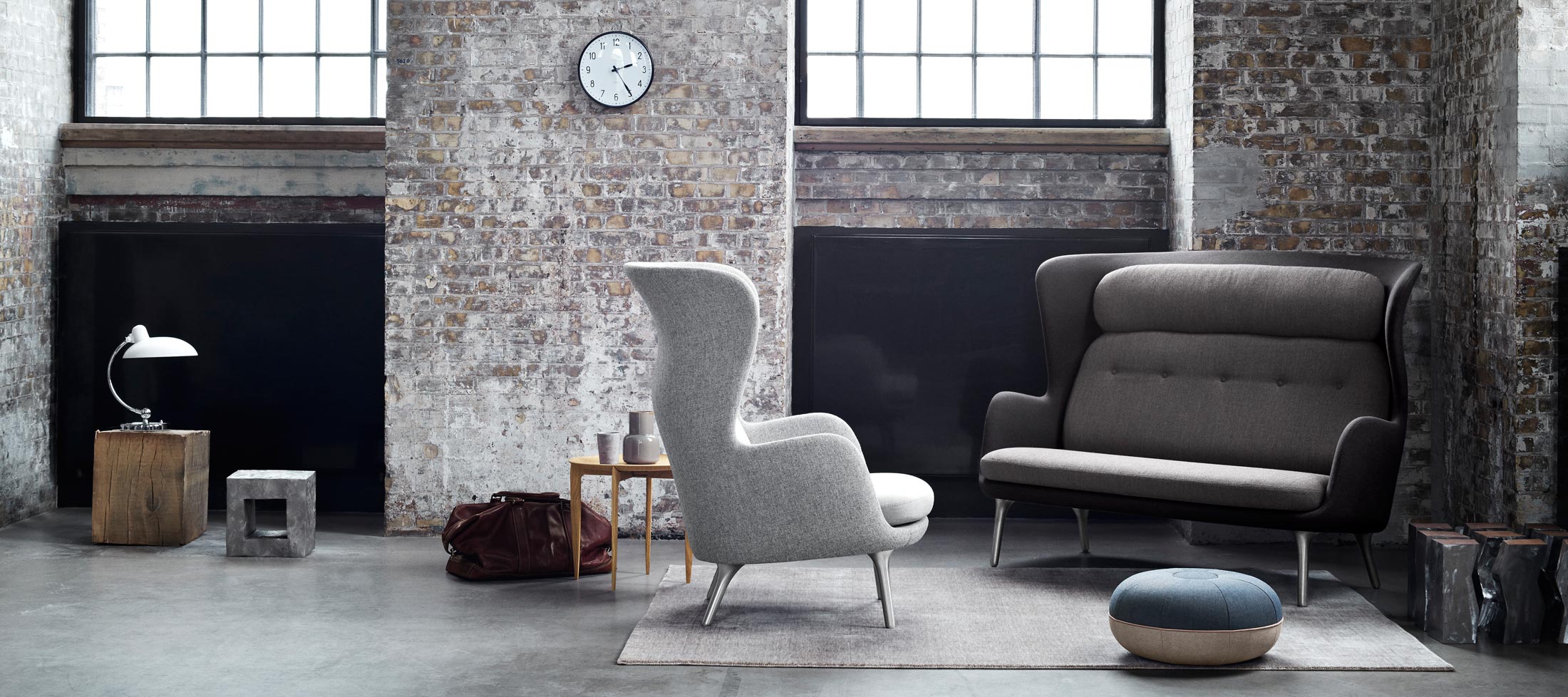 Warranty Information
The Ro 2 Seater Sofa from Fritz Hansen comes with a full manufacturers warranty.
Find Similar Products by Category