Fritz Hansen Analog Dining Table JH83
Fritz Hansen Analog Dining Table JH83
Product Description
Fritz Hansen Analog Dining Table JH83
Designed by Jaime Hayon, the Analog dining table from Fritz Hansen is designed to bring people closer together, bringing back the importance of being social and spending quality time together. The aim to be a vast contrast from the digital life that becomes such a large part of daily life.
The Table comes in a choice of Veneer or Laminate top. The base is made of solid Oak and the legs have a Trumpet shaped top and are made of Powder Coated Aluminium.
Available in 3 different sizes, this listing is for the JH83 variation (H72 x W245 x D105cm).
Other variants of the Fritz Hansen Analog Table include; 'JH63' (found here) and the 'JH43' (found here).

Product Information

Dimensions: H72 x W245 x D105cm

4 leg base made from solid wood

Leg finishes available; black lacquered oak / walnut / oak

Top available in white laminate or oak / walnut veneer finish

Legs attached to table top with a 'trumpet' available in white or black

Underside of the table top lacquered to match the trumpet

5 year manufacturers warranty

Designed by Jaime Hayon, 2014
This product is made to order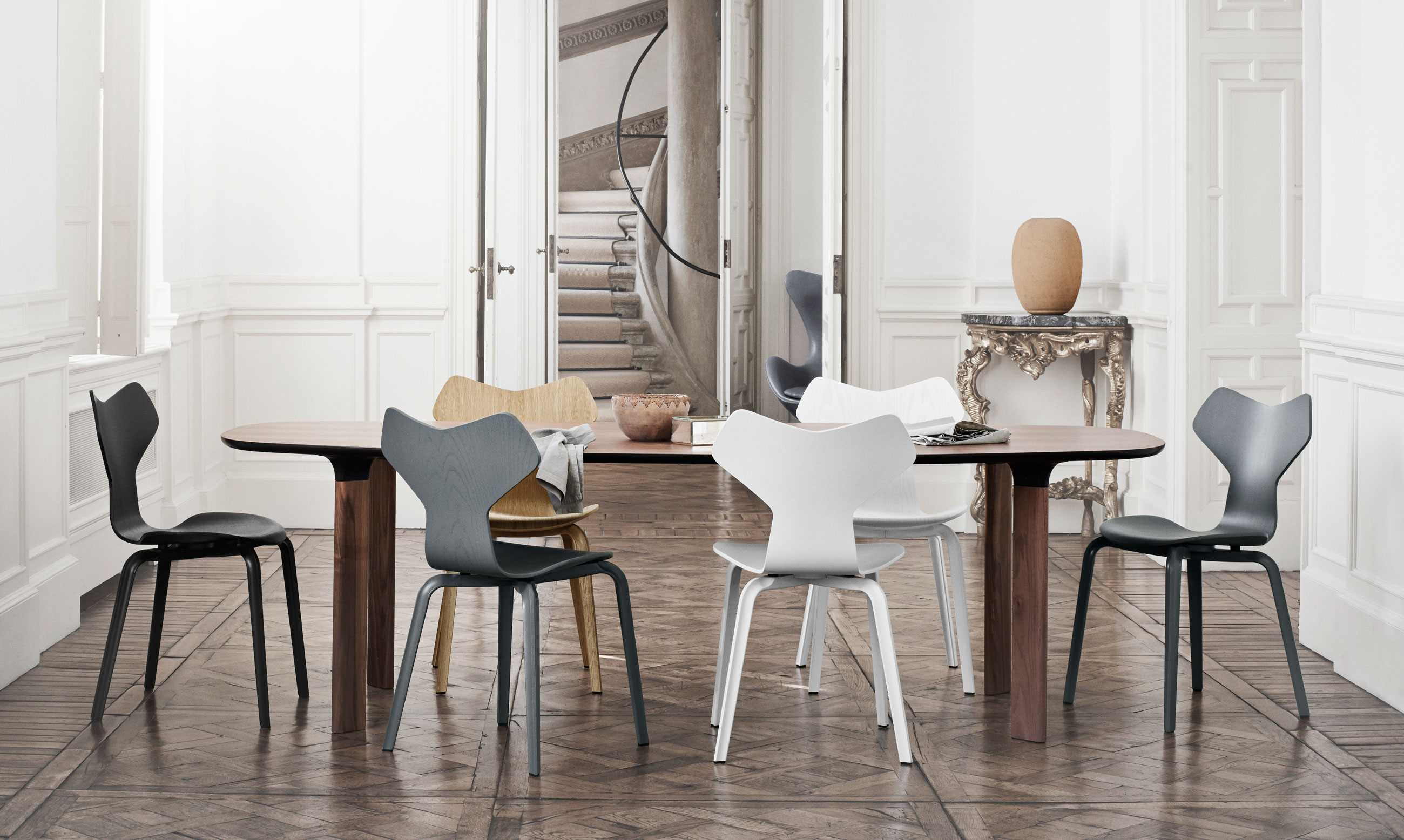 Warranty Information
The Analog Dining Table From Fritz Hansen comes with a 5 year manufacturers warranty.
Find Similar Products by Tag
Find Similar Products by Category