Fritz Hansen Super Elliptical Table
Fritz Hansen Super Elliptical Table
Product Description
Fritz Hansen Super Elliptical Table
The Super Elliptical Table from Fritz Hansen was inspired by Piet Hein's roundabout in Stockholm. A large Oval that regardless of the purpose looked somewhat Harmonious.

Super Elliptical is available in a choice of 7 different top finishes, which are; 3 standard Laminate's (Black, White & Grey), 3 special Laminate's (Brown Ottawa, Grey Bromo & Grey Efeso) or walnut veneer.
The 8 colour finishes really stand out and make quite a statement with the matt finish, whether you choose a Brown Ottawa tabletop or a simple black tabletop with black legs for a minimalist/monochrome look, the Super Elliptical Table brings personality in to any styling.
Available in a choice of 6 different sizes.
Product Information
6 different sizes available;
Model B611 dimensions: W1350 x D900 x H720mm
Model B612 dimensions: W1500 x D1000 x H720mm
Model B616 dimensions: W1700 x D1000 x H720mm
Model B613 dimensions: W1800 x D1200 x H720mm
Model B614 dimensions: W2400 x D1200 x H720mm
Model B617 dimensions: W3000 x D1300 x H720mm
Detachable span legs made from chromed steel
Designed by Piet Hein, Arne Jacobsen & Bruno Mathsson
This product is made to order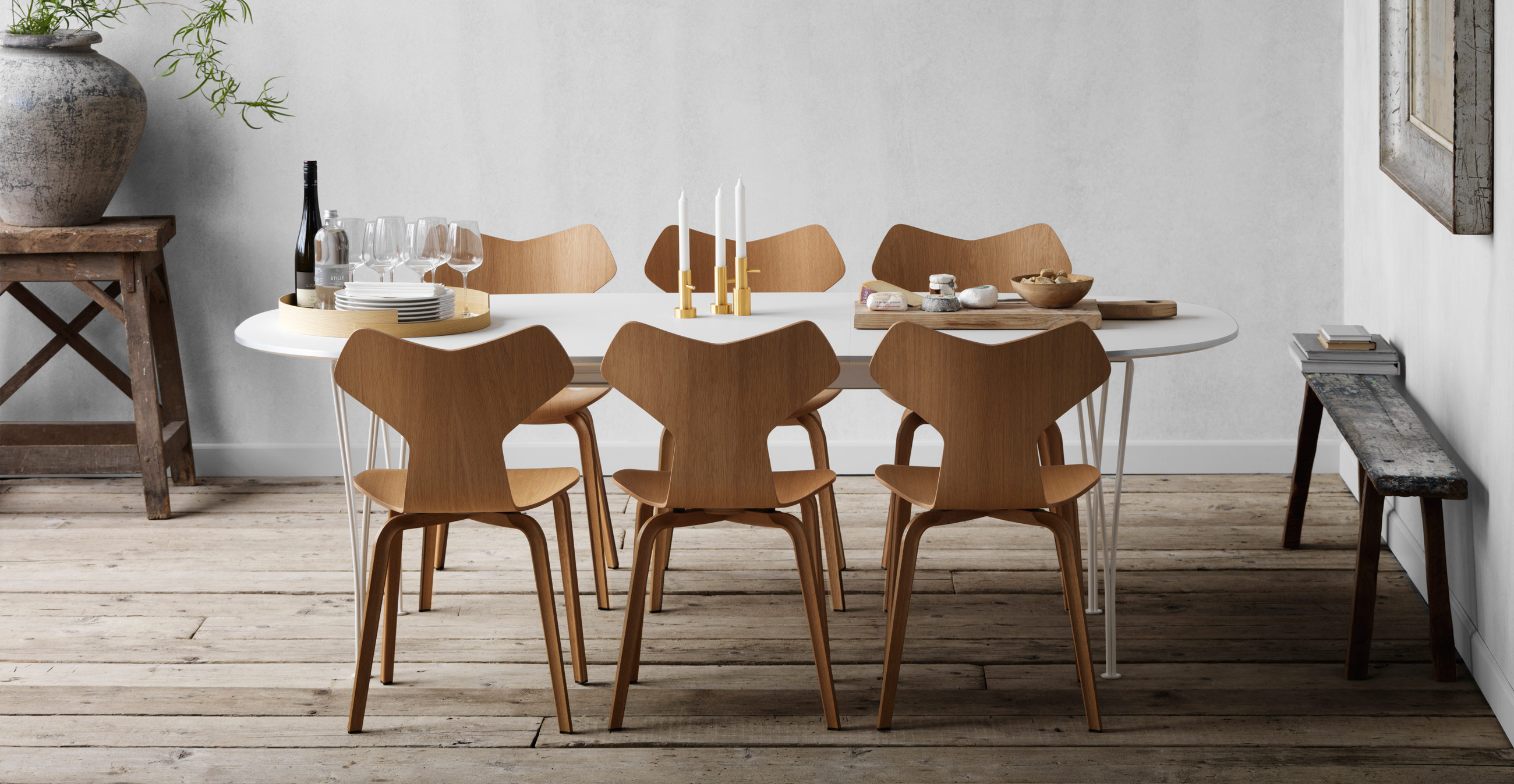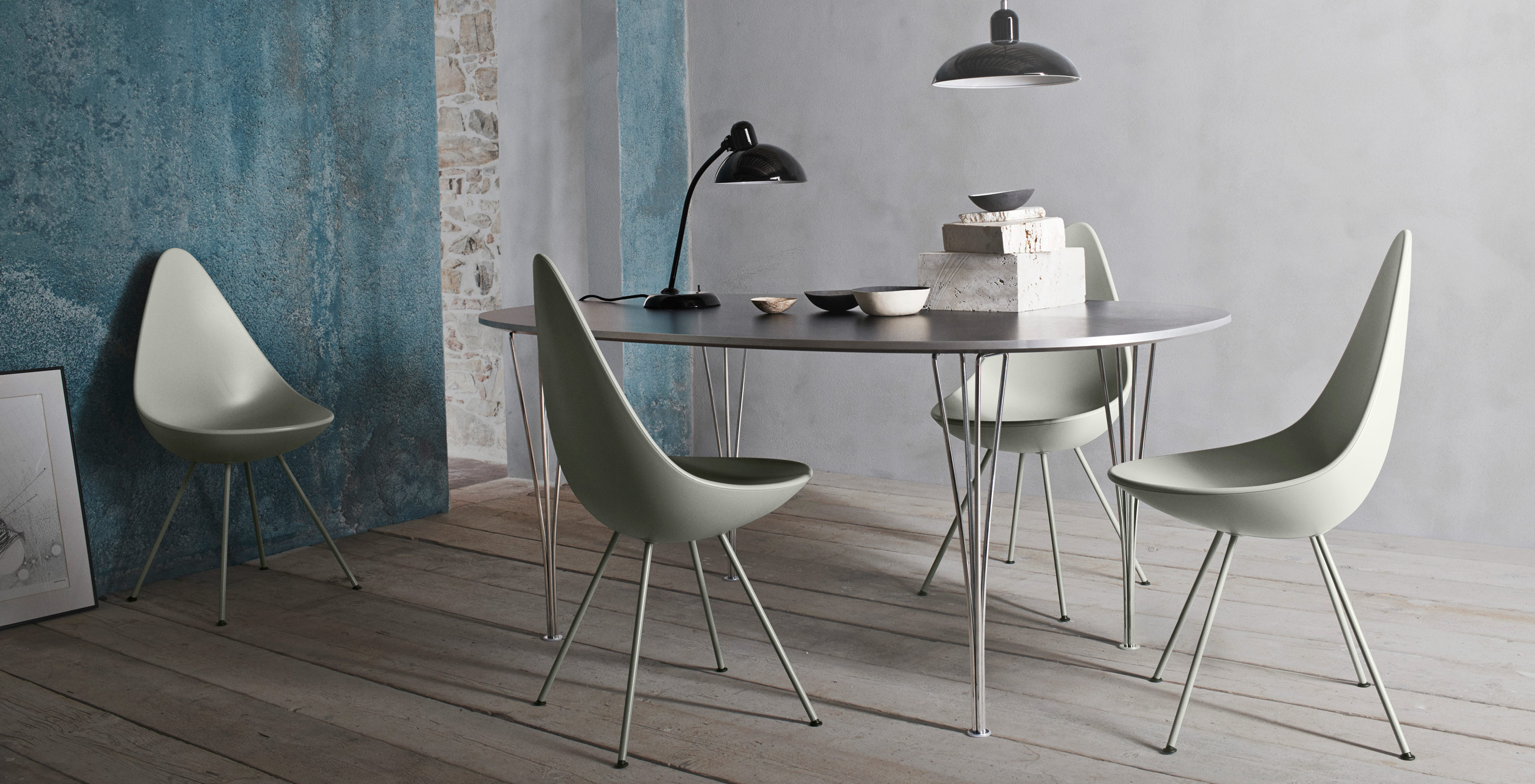 Warranty Information
The Super Elliptical Table from Fritz Hansen comes with a full manufacturers warranty.
Find Similar Products by Tag
Find Similar Products by Category
Customers also viewed